HiLink Platform - HiClass User Center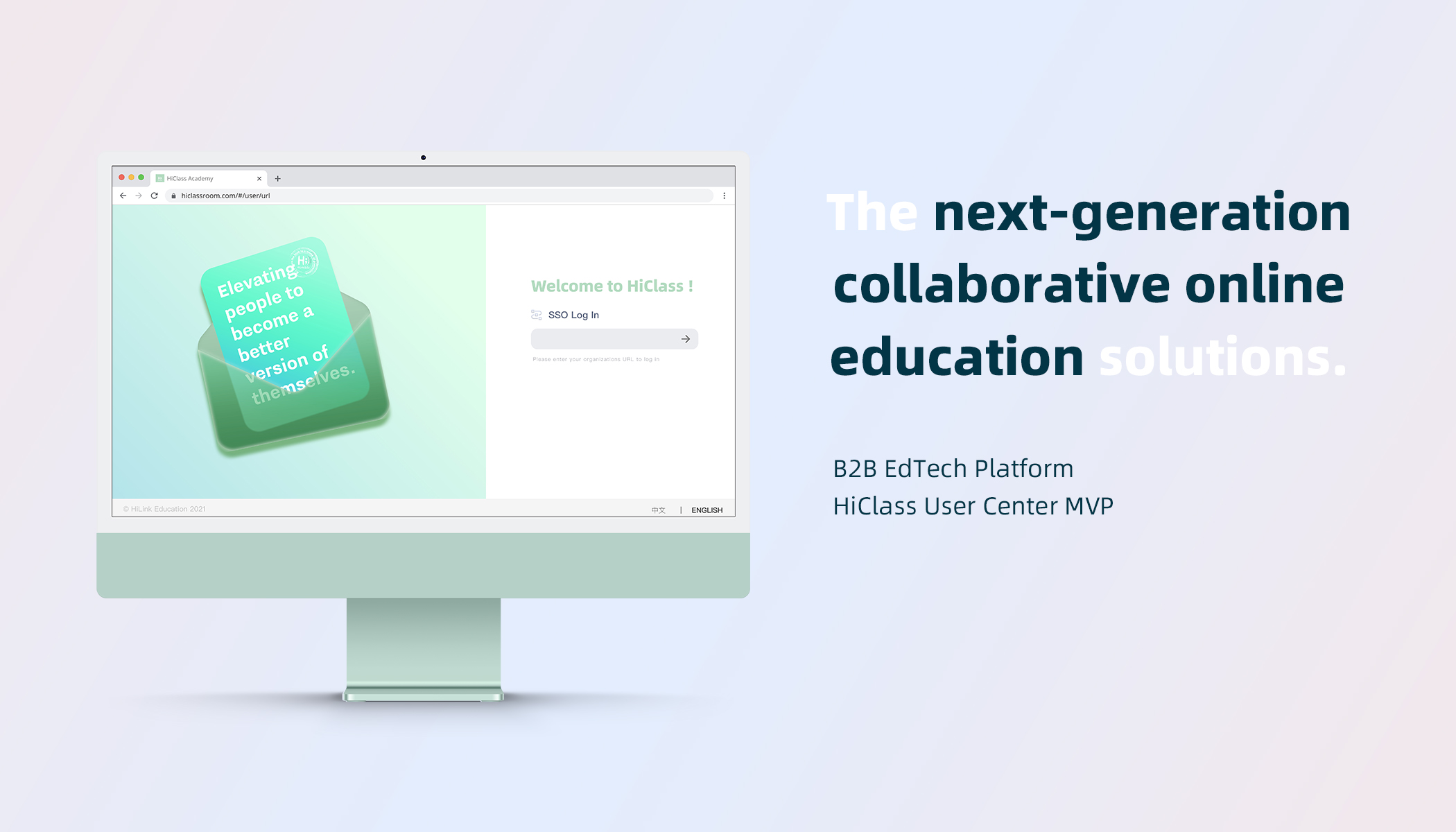 HiClass User Center MVP ︎
Client ︎︎︎ HiLink Education
Technique ︎︎︎ UI / UX planform

Time ︎︎︎ 02/2021 - 03/2021 (5 weeks)
Team ︎︎︎ Designers, Product Managers, Engineers
Role ︎︎︎ Full-stack product design for launched experience

Overview
As the designer for this project, I planed and designed all creative aspects of this new online Learning Platform initiative from 0 to 1. I collaborated with the marketing, product, and education to successfully grow platform revenue, and increase active learner.

HiClassroom is a B2B E-education platform, where teaches students entirely or primarily online or through the internet. At the website "education that uses one or more technologies to deliver instruction to students, who are separated from the instructor and to support regular and substantive interaction between teacher and students. Where users can become students and learn for their future as well as teachers can become instructors. This platform has professional tools, including a cloud-based platform, real-time meetings, file management, learning management, and admin solutions. They are combined into a single organizing layer. Video conferencing and instructional tools are designed especially for education to elevate teaching and learning experiences.

Design Sprint + Explorations ︎︎︎


Design Style ︎︎︎
Home Page ︎︎︎
The right tools for the job.
Video conferencing and instructional tools designed especially for education to elevate teaching and learning experiences. ︎︎︎
Stress-free scheduling. Across multiple time zones.
Smart calendar takes the stress out of scheduling classes and automatically adjusts class times based on your current time zone. ︎︎︎
Effortless and blazingly fast connection.
Stable and uninterrupted learning experience, regardless of distance and location. ︎︎︎
Everything you need. All in one place.
Fully digitized and carefully organized course materials ensure that you will never leave knowledge behind. ︎︎︎
The entire learning cycle, customized.
Our machine learning algorithm takes in data from periodic assessments and recorded learning time to analyze the learning progress and generate vocabulary and review material recommendations based on the Ebbinghaus forgetting curve.